Atom string Quartet - Seifert Tour
9 July 2019 - Copenhagen Jazz Festival (Denmark)
9 September 2019 - London, Southbank Centre (UK)
27 October 2019 - Sofia, City Art Gallery (Bułgaria)
28 October 2019 - Bukarest, Green Hours Jazz Cafe (Romania)
Atom String Quartet is one of the most intriguing string quartets in the world, and also one of best Polish jazz bands. The group combines the capabilities of a string quartet (i.e. two violins, viola and cello) with improvisation in its broad sense. The set of instruments of a chamber music ensemble, which is most classic and firmly established in music tradition, enables the artists to search for new sound and formal achievements. It is difficult to define, in an explicit way, the music style of the group. Its music output, besides jazz, shows sources of inspiration coming from Polish folk, music of various regions of the world, and also contemporary and classical music. Atom String Quartet co-operates with musicians like: Branford Marsalis, Bobby McFerrin, Leszek Możdżer, Jerzy Maksymiuk, Anna Maria Jopek, Natalia Kukulska, Kayah, Janusz Olejniczak, Adam Sztaba.
"Seifert Tour" is organised by the Zbigniew Seifert Foundation in the 40th anniversary of the death of Zbigniew Seifert.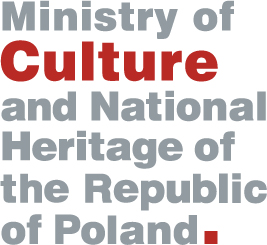 The project is co-financed by the Polish Ministry of Culture and National Heritage from the Culture Promotion Fund as a part of the "Polish culture promotion abroad" programme.