Seifert Online Concerts
Mateusz Smoczyński, Stephan Braun, Mario Forte, Ernst Reijseger, Bartosz Dworak, Michał Wierzgoń, Johannes Dickbauer Ensemble and DUMITRIO will perform in the cycle of Seifert Online Concerts, starting this Saturday (7th November), to which you are invited by the Zbigniew Seifert Foundation.
"This year's 4th edition of the Seifert Competition (featuring 14 candidates from 11 countries) enjoyed great popularity among audiences worldwide. Its success, combined with the difficult realities of the pandemic, has resulted in the initiative of the Seifert Online Concerts, made possible by the support of the Polish Ministry of Foreign Affairs. The cycle consists of five concerts broadcast on YouTube and on Seifert Competition's Facebook profile," explains Aneta Norek-Skrycka, president of the Zbigniew Seifert Foundation.
The programme of this unique online festival presents the winners of the previous editions of the Seifert Competition: Bartosz Dworak (2014), Mateusz Smoczyński (2016), and Mario Forte (2018). Dworak will perform with the young, extremely original Czech drummer Michał Wierzgoń, a European Jazz Competition prize-winner (Netherlands, 2015). The performance by Smoczyński and the excellent German cellist Stephan Braun promotes their first, recently released album Keep On Turnin'. The versatile violinist Mario Forte will share the stage with Dutch cello giant Ernst Reijseger, who gained fame as 'court composer' to one of the world's greatest film makers, Werner Herzog, author of soundtracks for The White Diamond and Cave of Forgotten Dreams. Reijseger has also gained recognition and acclaim for his collaborations with famous early and contemporary music ensembles (such as Ensemble Modern, Forma Antiqua, Dutch Wind Ensemble), the Winter&Winter label, renowned for its sophisticated recording projects, as well as stars of the world's jazz and improvised (Uri Caine), classical (Yo Yo Ma), and traditional music (Trilok Gurtu).
The two bands, DUMITRIO and Johannes Dickbauer Ensemble, include participants of this year's Seifert Competition: violinist Johannes Dickbauer (2nd prize) and cellist Kristijan Krajnčan (special award). Each concert held as part of the Seifert Online concert series will be preceded by an interview with the performers, conducted by Ian Patterson of allaboutjazz.com website. The interviews will take place each Thursday preceding the concert, at 9 p.m.
YOU ARE CORDIALLY INVITED!
SEIFERT ON-LINE CONCERTS: Programme
7th November 2020, 9 p.m. – MATEUSZ SMOCZYŃSKI & STEPHAN BRAUN – Keep On Turnin': album premiere
14th November 2020, 9 p.m. – DUMITRIO (George Dumitriu – guitar, viola, violin; Mattia Magatelli – double-bass, bass guitar; Kristijan Krajnčan – drums, cello)
21st November 2020, 9 p.m. – BARTOSZ DWORAK & MICHAŁ WIERZGOŃ
28th November 2020, 9 p.m. - ERNST REIJSEGER & MARIO FORTE & GUESTS
5th December 2020, 9 p.m. - JOHANNES DICKBAUER QUARTET JD4 (Johannes Dickbauer – violin; Sebastian Schneider – piano; Andreas Waelti – bass; András Dés – drums)
The concert cycle is a public task co-financed by the Ministry of Foreign Affairs of the Republic of Poland, selected in the competition "Public Diplomacy 2020: New Dimension."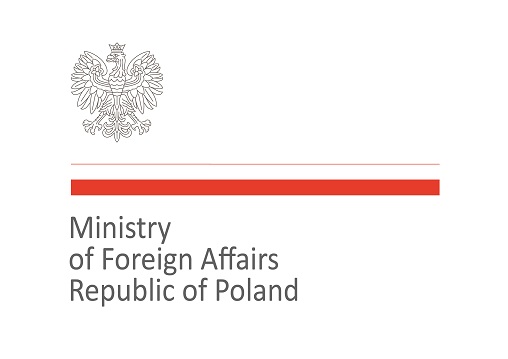 www.facebook.com/SeifertCompetition
www.instagram.com/seifertcontest