Nazwisko/name: Mathias
Imię/first name: Levy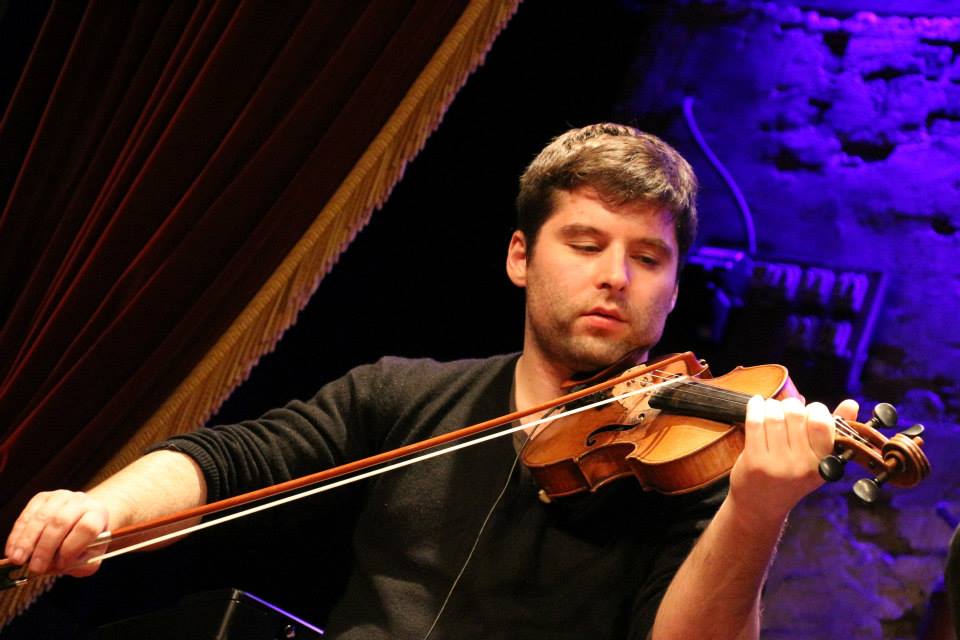 Born in 1982 not far from Paris, in Clichy sous Bois, to a family of musicians and music lovers, Mathias Lévy started his violin and piano studies at the age of 5. He quickly moved on to jazz, which he studied
first with Denis Colin, and then with Lionel Belmondo and Didier Lockwood. Since 2002, he has performed all over the world with his band Caravan Quartet. Won an award at the Jazz Competition in Sète in 2006, and was nominated to the Victoires of Cuban Music in 2007. In 2008, Lévy recorded the first album with his quintet, and was awarded the Grand Prix Stéphane Grappelli in 2011. A musician of many talents, he has participated in numerous projects in a great variety of styles, with artists of the order of Emmanuel Bex, Grégory Privat, Gilles Naturel, Vincent Peirani, Adrien Moignard, Sébastien Giniaux, The Dø, De La
Soul, Catherine Ringer, Zaz, and others. He has also played and composed for the theatre and the cinema.